10 Celebs Estranged From Their Parents
1. Macaulay Culkin & Kit Culkin
Macaulay Culkin parted ways with his father (and former manager) Kit back in 1995, after his parents divorce resulted in a bitter custody battle.
2. Bea Miller & Hilery Kipnis
Bea moved out of her mother Hilery's home after she discovered her mom was "taking money" from the "X Factor" star. She went on to explain via Twitter: "before then, she belittled me almost every single day, and would tell me that i wasn't working as hard as she was even though i was the one trying to make sure we could afford food. when i did finally start making a little money, she would not allow me to send it home to my other mom and my two little sisters, she would spend it on herself and then tell me we couldn't afford to help them. this was a very difficult way to live and in september of last year i decided to move back to new jersey with my mom kim and my sisters."
3. Beyonce & Mathew Knowles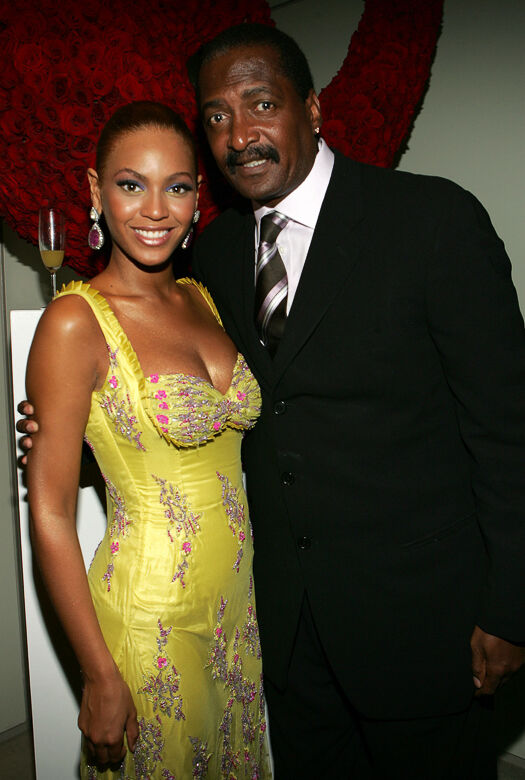 The dissolution of Mathew and Tina Knowles' marriage reportedly had a major impact on Beyonce and Solange's relationship with their father. While Matthew maintains he remains close with both daughters Beyonce and Solange, both were conspicuously absent from his marriage to former model Gena Charmaine Avery — a wedding that took place a mere two years after his divorce.
4. Ariel Winter & Crystal Workman
Ariel Winter made headlines when she emancipated herself from her now-estranged mother, Crystal Workman, citing both physical and emotional abuse as the impetus to break free from her care.
5. Nick & Aaron Carter & Bob & Jane Carter
The Carter family has always had a very complicated dynamic — least of all when it comes to money. Nick accused his parents of not paying $4M in taxes, their mother reportedly mismanaged Aaron's money (claims which she denies), and the brothers became estranged from their parents. After their dad, Bob, died in 2017, both boys paid tribute to their late, though estranged, father.
6. Justin Bieber & Pattie Mallette
JB and his mom used to be as close as anything, especially because she raised him from the time she was a teenager. However, once the Biebs was seen as "trouble" in the public eye, he and his mom had to take a step back from each other. In a 2015 interview with Billboard, JB said that his relationship with his mom was "pretty non-existing."
"I was distant because I was ashamed. I never wanted my mom to be disappointed in me and I knew she was," she further explained.
Fortunately, the two have since repaired their relationship and are much closer now, even with Pattie writing a loving Instagram caption in support for her boy.
7. Adele & Mark Evans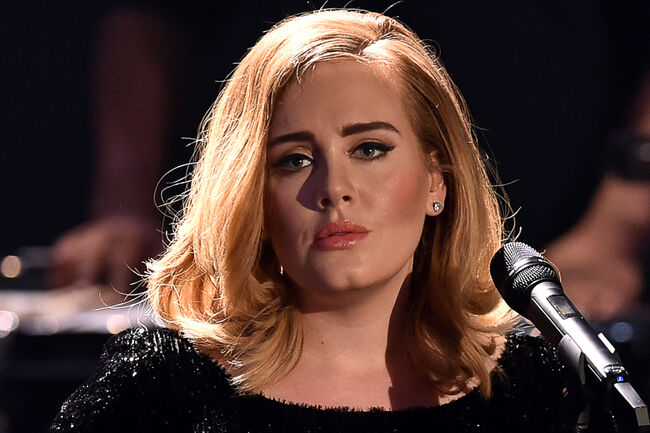 Adele's father reportedly walked out on his family when the "Hello" singer was three years old. While she allegedly forgave him, Adele cut ties when her father gave an interview about his famous daughter back in 2011. She famously confirmed the rift during her 2017 Grammys acceptance speech, saying, in part, "Thank you to my manager because the comeback, as it were, was completely masterminded by him. And you executed it incredibly, and I owe you everything. We've been together for 10 years, and I love you like you're my dad. I love you so, so much. I don't love my dad, that's the thing. That doesn't mean a lot. love you like I would love my dad."
8. Eminem & Debbie Nelson-Mathers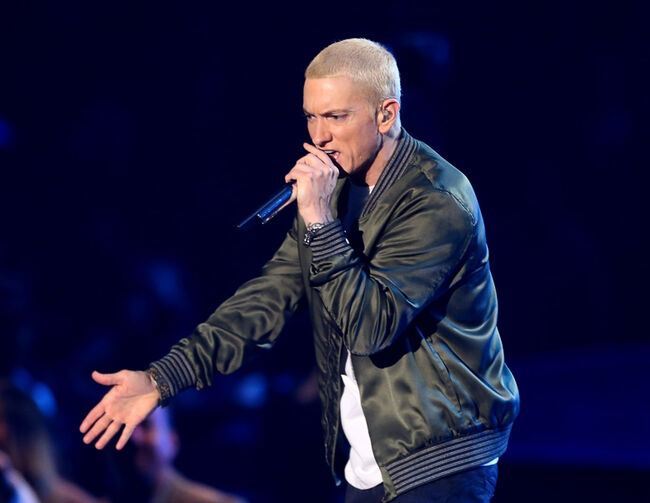 Eminem's mother, Debbie, filed a lawsuit against her rapper son for defamation over several lines he wrote and performed about her over the years. The two had a contentious-at-best relationship until Eminem apologized on his 2013 song "Headlines," writing, in part, "I went in headfirst, never thinking about who what I said hurt … My mom probably got it the worst."
9. Christina Aguilera & Fausto Xavier Aguilera
According to a 2012 edition of Latina Magazine, Christina Aguilera last saw her estranged father in 1999. But the pop star — who once hinted that her father was abusive to her and her sister — also admitted at the time that she was hopeful the two could reconcile someday. "I've talked about how rough things were for me, and I'm sure he's heard it," she said. "He can't be thrilled about it. So maybe one day we can do lunch ... I'm 31 years old now. Maybe it's time."
10. Kelly Clarkson & Stephen Michael Clarkson
Kelly Clarkson has let her music do the talking when it comes to her estranged relationship with her father, writing "Because of You" in his absence. But nothing could have prepared us for "Piece by Piece," particularly her "American Idol" performance of the number, which she sang through tears about how her husband does everything her dad did not.